Create a business plan coffeehouse
with Feo
Now it's fast
Build your financial model without spreadsheets.
Formulas are embedded — just click.

See
Feo

in action
in
2

 minutes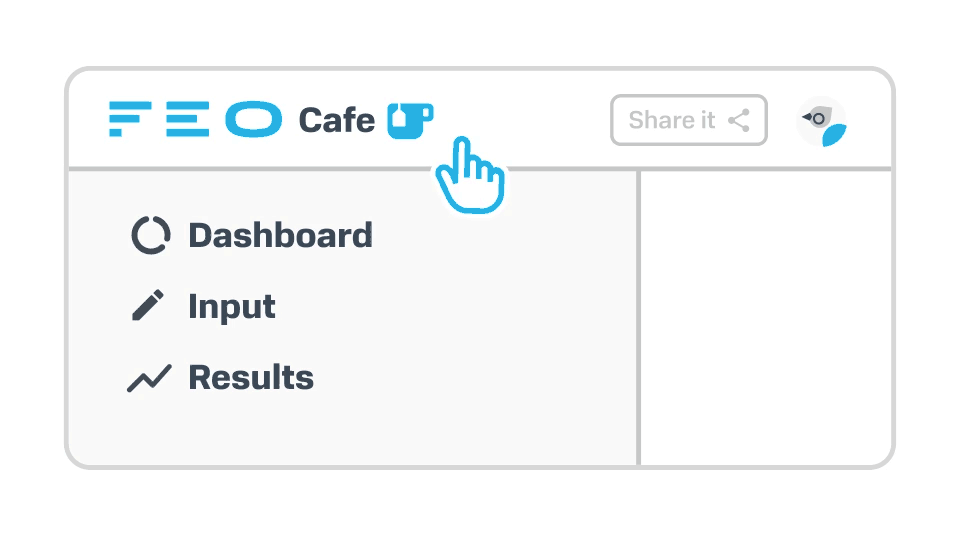 How
Feo

works
1
Choose your
type of business
For example, a café or an IT start-up. Every single parameter entered is taken into account.
2
Change data
as you like
All calculation formulas are already embedded in the model. You only need to enter revenues, costs, etc. If something goes wrong, Feo will correct you.
3
Get your
financial model
The generated financial model shows you whether the planned business is profitable. You will also be provided with all important documents for an investor or a bank.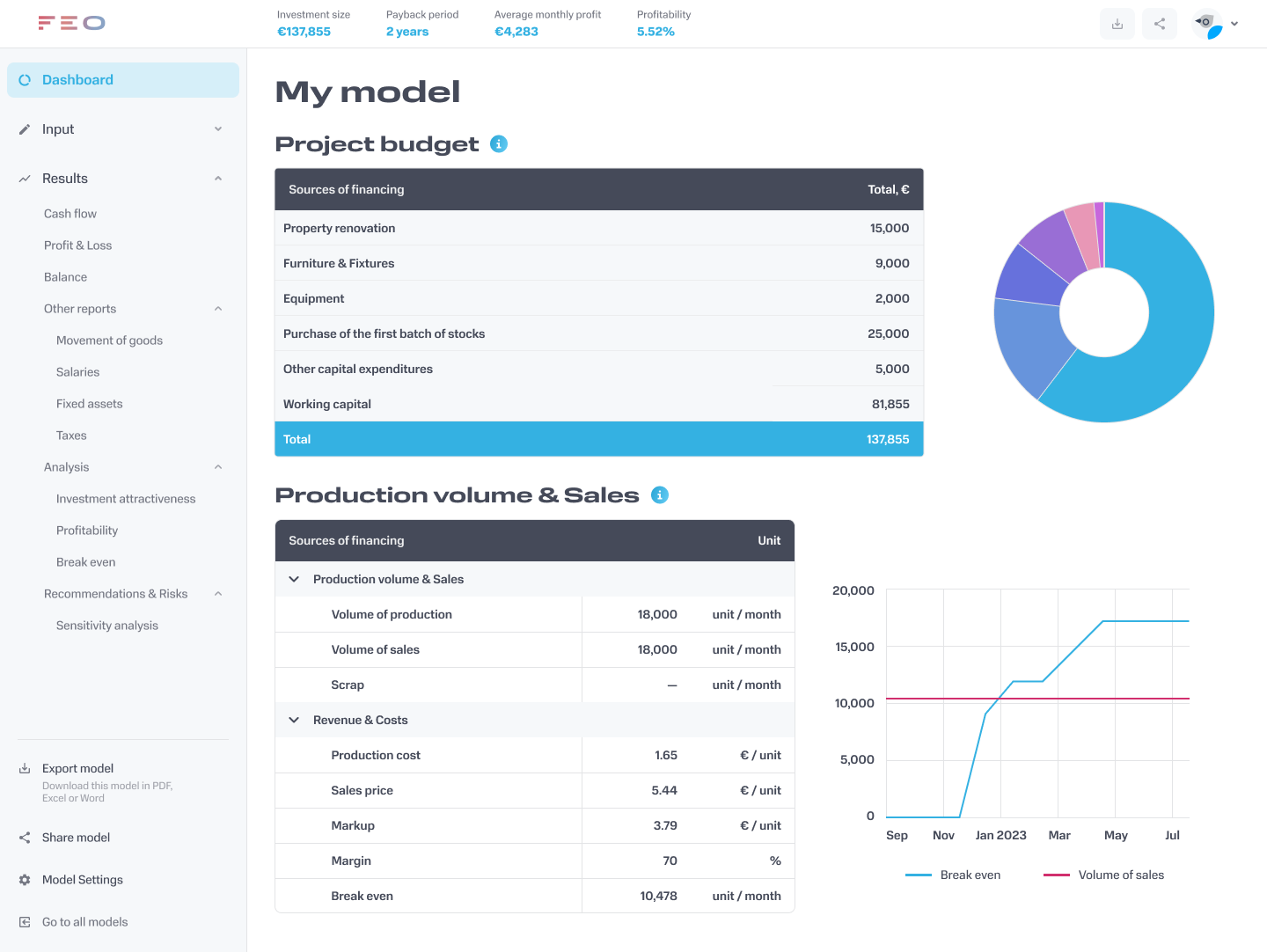 Feo

suits your needs
Do you have a business idea and want to
calculate profit

and payback period?
Choose your business template, customize the data for your project and get all the results you need.

You will get a dashboard and all the necessary results, such as Cash Flow, Profit and Loss, analysis of investment attractiveness and much more.
Do you want to
raise investments

from an investor or

get a loan

from a bank?
Our financial models meet international requirements of investors, banks and other financial institutions.

Calculate your financial model and share the results with an investor or a partner in 1-click.
Do you think that creating a financial model is
very difficult

and

expensive

?
Now it`s easy. No more spreadsheets.

Our models contain formulas to calculate all necessary indicators, including taxes, credits and loans.

Customize the initial data — the rest will be done by Feo.

We compiled many templates of financial models based on the existing successful businesses.
We have many features to make your business grow faster
You will notice how the change of any factor may affect the final results of the project.
For example, you will see how the net profit or the profitability will change, if sales volume decreases by 10% and costs increase by 5%.
The two-factor sensitivity analysis allows you, for example, to determine the optimal ratio of sales volumes and production costs in order to obtain the required net profitability of the project.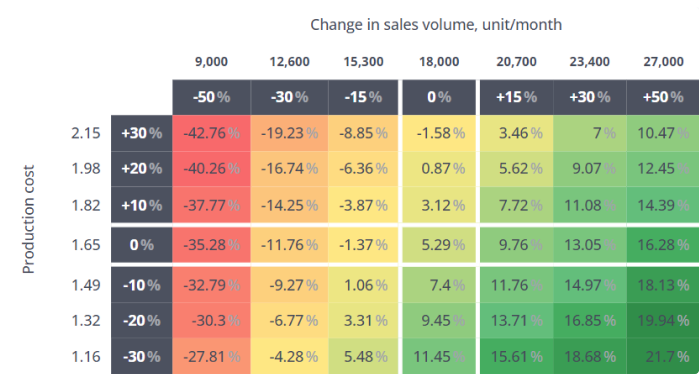 Key profitability indicators of the project allow you to evaluate the effectiveness of using of assets and equity.

All your data is secure
All servers based in Germany
Data is stored exclusively on German servers in the data center.
Powered by SSL encryption
Data is fully protected in our system from an unauthorized access. It is processed in encrypted mode only.
General Data Protection Regulation
Our company works hard to be compliant with GDPR and privacy expectations of our customers.
Payments powered by Stripe
Payments are secure and processed by Stripe.
Track-Record of
Feo
12 years
Experience in corporate finance and technology
$ 750 million
Total budget of the projects
500+
Approved loan applications
Feel your business
Create a financial model and a presentation.
In just a couple of steps without large spreadsheets or intense courses.